Post On: October 10, 2019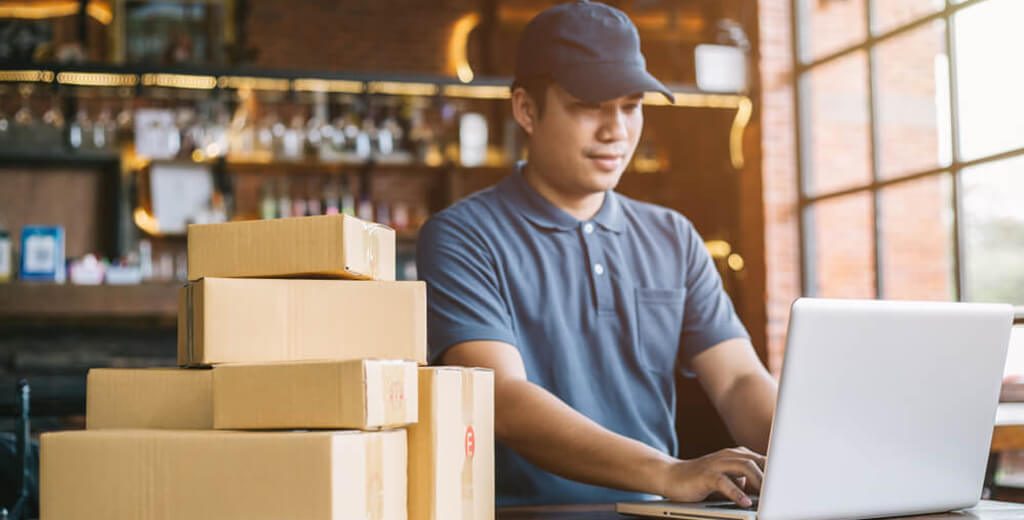 The launch of the internet expanded the scope of businesses – new business models emerged and existing ones disrupted or radically changed. In recent years, more and more businesses have jumped on the e-commerce bandwagon and started selling products and services online. Correspondingly, even customers increasingly took to online purchasing for it was highly convenient, less time consuming and also made for deeper and effective purchase decisions. In light of this, several business start-ups have cropped up catering to the varied needs of customers – often innovative and niche. Some of them have even become successful and continue to attract customers through new avenues of marketing and ideas.
At the same time, due credit must be given to the frameworks and its different tools that make all of these possible and that includes WordPress and its associated plugins. There are also exclusive online platform builders like Shopify and Magento. For most clients, WordPress' s combination of powerful features and low costs are an attractive proposition. While WordPress provides the online medium through which businesses sell products, the plugins integrated into these websites aid in the selling/purchase process right from displaying to checkout. In this blogpost, we will take a look at some of the top WordPress e-commerce plugins that are widely sought after by both developers and clients. You can then decide for yourselves which of these best satisfy your requirements.

WooCommerce
WooCommerce is one of the most popular e-commerce platforms available on the internet that enjoys widespread patronage among WordPress developers. Powering almost 26% of the e-commerce platforms, the plugin is all about ease of use.Clients have greater control over what and how they want to sell – right from product descriptions, payment mechanisms like PayPal, inventory levels and so on. The presence of extensions is a boon to many developers for it allows for installation of several free and premium add-ons for different functions like making appointments and joining loyalty schemes.

Shopify
Trusted by over 800000 businesses worldwide, Shopify is the second most popular online platform plugin. While it is not a WordPress plugin by itself, clients can easily integrate it into their existing sites with the right 3rd-party plugin. For the uninitiated, Shopify is a hosted service – meaning that clients no longer need to worry about security or maintenance. Shopify, with its elegant UI, does everything for the client as part of its service approach. Through the WP Shopify plugin, clients can leverage the power of Shopify with a nominal amount to ensure a seamless purchase experience from adding items to cart to checking out.

BigCommerce
Similar to Shopify, BigCommerce is also a hosted solution. But unlike Shopify, it has an official plugin for integration into the client's site. Hosted means that clients can shirk off the responsibility of security and maintenance to BigCommerce. For multi-channel clients, BigCommerce allows for selling on multiple channels like Amazon apart from their website. Plans start at about $30 a month after an optional 15-day trial, which isn't expensive, considering the level of integration it provides without compromising on features.

WP EasyCart
They really go by the name – an easy, lightweight and minimalistic e-commerce plugin for those clients to quickly start their business online. The setup process for the free plugin is simple and allows access to the standard payment gateways like Stripe and PayPal. With a starting price of $69-$99 for the premium version, EasyCart is easily the most affordable option. Having said that, it doesn't skimp on features either. Many of the important features like shipping calculators, selling subscription products and even dedicated desktop/mobile versions are present.
Cart66 Cloud
With regard to Cart66 Cloud, as the name suggests, e-commerce operations are done on the cloud itself, thereby making it PCI compliant. Everything from SSCL certificates to payment gateways are taken care of in the cloud. Clients can use it for a 14-day trial period, after which they can go for either the essential plan ($19 per month) or the complete plan ($49 per month). Cart66 Cloud is for those clients who want a certain flexibility and convenience in selling maximum products.

With this comprehensive list of e-commerce plugins, we hope that you decide on the right one with ease. Which among the above do you feel is apt for your e-commerce store? Leave us your comments below.

For further queries to hire a dedicated WordPress developer, contact our developer team here.