Post On: September 18, 2019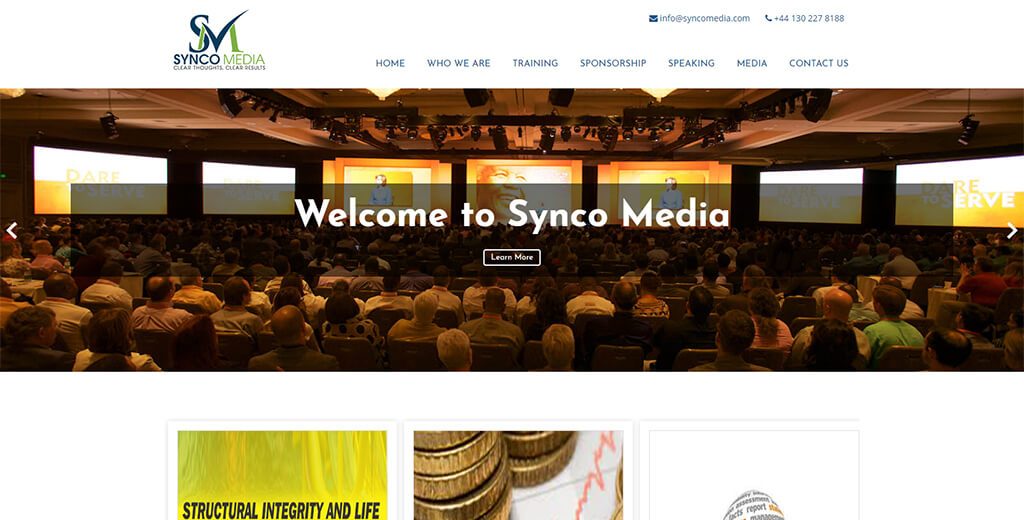 This website Synco Media is combination of Customers and Business growth. This company provides in house training to grow your business to the next level or initial level. Also, they deliver trained business peoples in this industry. So Synco Media is Clear Thoughts and Clear Results. In this project we did website mockup design and custom theme integration using Bootstrap CSS.
The following features we worked and involved this website using WordPress.
Website Mockup Design
Custom Template Design
Responsive HTML using Bootstrap CSS
Responsive Theme Integration
Contact Form, Post Carousels
Blog
Filtered by category post