Post On: September 27, 2019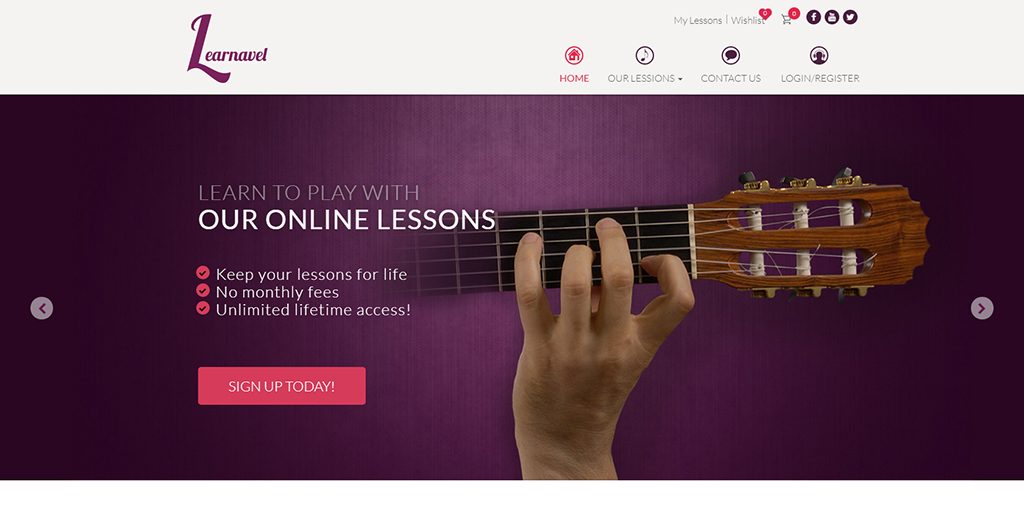 New Learning Vision is home of online streaming video music lessons and currently they offers online music lessons in the form of streaming video in flamenco guitar lessons,bass guitar lessons, classical guitar.
– Its based on musical eCommerce site
– Learn music from online course.
– It have user Register/login process
– Once user logged into their account have a ablity to add the liked musical lesson into their favourite list and anytime add to their cart and buy it.
– After buy the lessons users have a can able to watch music videos full course from online in anytime.
Technology used:
Codeginiter
PayPal payment
HTML and bootstrap